The latest Tesla SpaceX launch this evening saw the Falcon Heavy rocket blasting into space, before the three Falcon Heavy boosters then return to land back on Earth.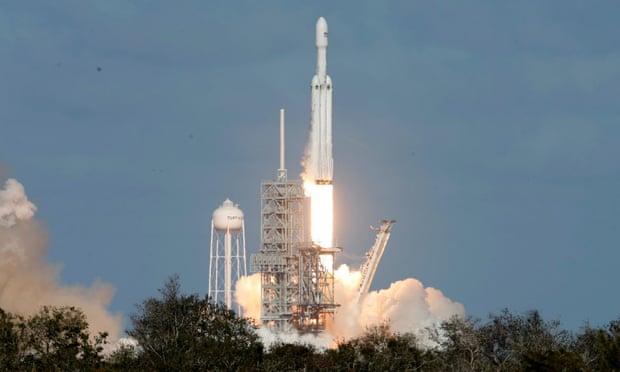 Image credit: Guardian
The Falcon Heavy launch was deemed a great success and as part of the show, Falcon Heavy successfully deployed it's payload - a Tesla roadster containing a spaceman mannequin with David Bowie on a loop!
The Tesla Starman is on a live loop from space and streaming now through YouTube - so cool!!!
Tesla Spaceman deployed by Falcon Heavy SpaceX rocket
Related posts